Casino Banking
September 13, 2012
Fruity Reels
Casino Resources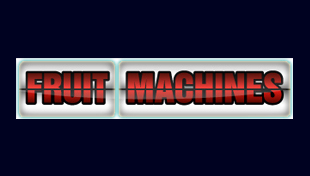 There are many ways to an account with an online casino. In the UK the most popular are debit cards such as Switch, Maestro, Delta, Solo or Visa Electron. The major advantage of using a debit card to play at an online casino is that any winnings can be returned directly to that card. Nice and simple! This section of our site shows you the best options for funding and withdrawing from online casinos that have a quality selection of online fruit machines.
Depositing using a credit or debit card
Credit cards are slightly different when it comes to online casino banking. Whilst you are still able to deposit funds, it can be difficult to withdraw winnings back to a credit card. The reason for this is that the credit card companies don't like customers having a positive balance on their card because they won't make any money in interest charges! Some online casinos have got methods in place to refund to visa credit cards, but for Mastercards you usually have to receive your winnings by cheque.
Another popular method of funding and withdrawing online casino accounts is by using an E-wallet like the following described below. The most commonly known E-Wallet is Paypal which many people use for paying for items purchased on Ebay. The benefit of E-Wallets is that you only share you personal bank or card information with that company to fund your account, not with any third parties, i.e. the online casinos themselves. Many people sceptical of sharing too many personal financial details prefer E-Wallets when playing at online casinos.
PayPal at online casinos
Paypal is one of the most popular forms of online payments for online casinos, and is available at a select few casinos. You'll find the option to deposit or withdraw using Paypal using the casinos in our Paypal casino section, or Paypal slots section.
Neteller
Neteller is probably the largest E-wallet in the online gambling industry thanks to it's ease to use and relatively low fees. It's free to create an account with Neteller, and once you have provided the appropriate I.D. and confirmed your details you are up and running. You can then use your bank account to fund your Neteller account, and you can withdraw funds from your Neteller account either back to your card or bank account, or if you prefer cheque.
It's free to credit your Neteller account, but you will be charged a nominal amount on withdrawals ranging from $1 to $2. Although Neteller offers numerous currencies, charges are always in U.S. dollars.
Moneybookers
Moneybookers is an E-wallet used for making financial transactions on the internet, and is accepted by all online casinos. Moneybookers is regulated by the Financial Services Authority so you can rest assured you are dealing with a reputable company and that your money is always safe.
Creating an account with Moneybookers is free and it's a very straightforward process. Moneybookers is also one of the cheapest E-wallets. It's always free to make a deposit no matter which method you choose (bank transfer / debit card / credit card) and charges for withdrawals vary from 50p to £1.50. With the exception of bank transfers, all transactions with Moneybookers are in real time.
UKash
Ukash is another simple to use E-wallet accepted by all online casinos. It's free to create an account with Ukash and always free to credit your account using either a debit/credit card or using your bank account. Ukash is regulated by the Financial Services Authority so you know you are in safe hands.
Click2Pay
Click2Pay is a safe and secure online money processing service that offers a fast way to add or withdraw funds from any almost any online casino. All Click2Pay transactions take place in real time so it's a very efficient banking method when playing at online casinos. Click2Pay is a very trustworthy organisation and can help protect against identity fraud.