Bonus Slots
April 19, 2011
Fruity Reels
Slot Machines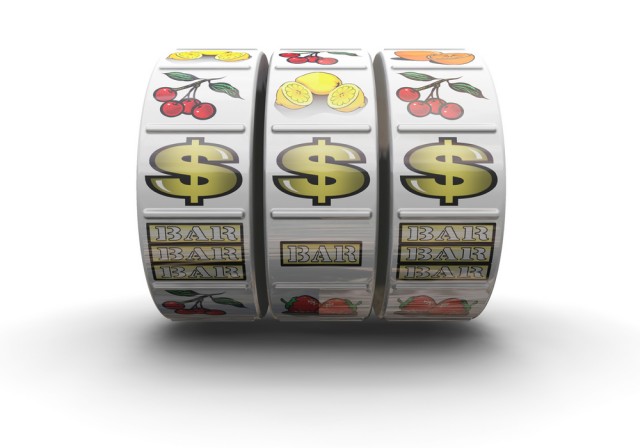 Bonus feature slots are the most popular slots at online casinos. As the name suggests, bonus slots offer additional bonus rounds to help players win beyond the regular winnings earned from the reels.
The bonus rounds on slots can vary from a free spins, win multiplier feature to a reveal a win feature. The bonus rounds on the casino slots described below all feature amazing graphics and animation to create a thrilling and enjoying slots game play experience.
Alien Hunter Video Slot with Bonus Round
Alien Hunter is the first video slot to have a bonus round that is based solely on skill, a unique feature for online casinos. The slot is a 5 reel 25 line slot with impressive graphics and features Playtech's handy auto-play feature.
There are 3 different bonus rounds on the Alien Hunter video slot. The most popular ghas to be the skill based bonus round where aliens flash across the screen and the objective is to shoot as many as possible. There are different rewards for different coloured aliens, and the more aliens you shoot the greater your cash reward.
Play Alien Hunter at Casino Tropez.
A Night Out bonus slot
Glamorous women and drinks aplenty! Both of which are sure to guarantee a great night out; and this is just the theme of the 20-Line video slot, 'A Night Out' which is available at totesport casino! Themed around a night on the town this slot provides 5 reels, 20 paylines and an exciting bonus round feature! The bonus round is accessed when bonus symbols appear on the first and last reels (1&5) Once you are in the bonus round you simply need to select one of the glamorous ladies to win your multiplier and free spins! 'A Night Out' also features 'scatter symbols' which can appear on any pay line, and as long as three or more appear on the game field you are a winner! There are also 'Wild Symbols' to be found in the slot which is the 'beer glass' symbol. Wild symbols can stand for any symbol with the exception of scatter / bonus symbols to ensure the best winning combination!
Play A Night Out at Casino Tropez.
Thrill Seekers Bonus Slot
'Thrill Seekers' is the only online video slot with 50 pay lines! Based on an 'amusement park' theme you can expect to find clowns, candy canes, ice-cream and other related symbols up on the reels! But in addition to this fun theme 'Thrill Seekers' has many great features to offer its players.
The slot uses scatter symbols which are the amusement park entry ticket symbols. If you manage to get 3 or more of these symbols; you automatically win 10 free spins! You can win more free spins during these free spins and in addition to this; all money wins during a free spin are doubled compared to the usual payout! 'Thrill Seekers' also uses 'Wild Symbols' which are the 'clown' symbols. These wild symbols can be counted as any symbol (with the exception of scatter or bonus symbols) and ensure the best possible combination! Don't forget to keep your eyes peeled as another fantastic aspect of this 50-line slot is its exciting bonus round! If you are able to get 3 or more of the 'hammer' symbols on any active pay line automatically triggers the bonus feature!
Play Thrill Seekers at Mansion casino.
Ultimate Fighters Video Slot with Bonus Round
Ultimate Fighters is themed around ancient fighters, and is a 3 reel, 8line video slot available at all Playtech casinos. The game combines great graphics and sounds with smooth game play.
The Ultimate Fighters bonus round involves a game of rock-paper-scissors against another fighting opponent. The more rounds of this you win the bigger your bonus reward.
Play Ultimate Fighters at Casino Tropez.
Related posts: