Marvel Comic Slots
April 19, 2011
Fruity Reels
Slot Machines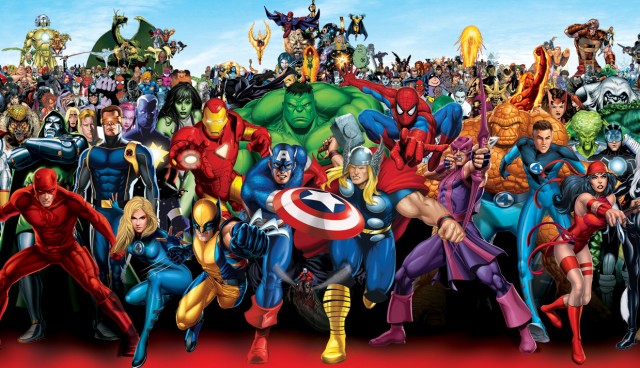 The Marvel comic video slots are a range of five reel 9-line or 25-line slots theamed with the heroes from the Marvel Comic book series. The full range of characters included in these exciting slots games is as follows: Spiderman, Incredible Hulk, X-Men, Silver Surfer, The Punisher, Thor, Blade, Elecktra, Ironman and Daredevil.
If you are looking to play the Marvel slots we'd reccomend Cryptologic online casinos (Intercasino and Playboy Casino) and are some of the most popular online slots around. Each Marvel slot has it's own unique bonus round and free spin feature making the games highly entertaining. If you are looking to play either Ironman or Hulk we'd recommend William Hill casino who have the 2009 updates of these great slots.
Spiderman Marvel slot Spiderman is the latest addition to the Marvel comic slots range. The game combines great graphics with some amazing features in the two bonus rounds available. The choice of bonus rounds is a 15 free spin feature or the Venom game where you are rewarded with cash prizes for the further you can guide Spiderman through the city streets!
Click here to play Spiderman at Intercasino.
Incredible Hulk slot The Hulk marvel slot has the biggest Marvel jackpot of 10,000 coins. This 5 reel 9 line video slot also has a great bonus round where you make Hulk fight against Helicopters and tanks – earning cash for each one you defeat. The Hulk slot comes highly recommended thanks to its nice graphics and ease to play.
Click here to play the Hulk slot at Intercasino.
X-Men Marvel slot The X-Men Marvel Comic slot is a 5-reel 9 pay line slot with bonus feature. The maximum jackpot is 7,500 coins and the game has some of the nicest graphics and sounds you will find from any video slot.
Click here to play the X-Men slot at Intercasino.
Blade Marvel slot machine The Blade Marvel slot is one of the finest Marvel slots available to play online. Featuring amazing graphics and gameplay, along with an entertaining bonus round and progressive jackpot, the Blade slot has it all and is one of our favourites.
Click here to play Blade slot at InterCasino.