Pub Slots
September 19, 2012
Fruity Reels
Slot Machines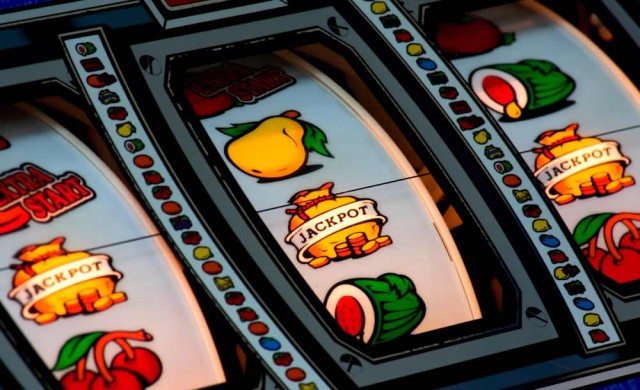 Pub slots or fruit machines are a very popular form of gambling entertainment in the UK. As the name suggests, they are 3 reel slots that feature a large element of skill as well as luck, unlike the sort of slots you'd find in Las Vegas that are purely luck. Pub Slots usually offer jackpots between £25 and £35, although recently some have been known to offer jackpots up to £500, but these are usually found in clubs rather than pubs.
Best Online Pub Slots
The features of pub slots or fruit machines are that they offer a high degree of entertainment and winning opportunities besides just spinning the reels. In between spins, pub slots offer a number of features ranging from nudges, holds, trials, hi/lo gamble, as well as the most popular feature of a pub slot – the bonus board feature. This involves moving around a board accumulating winnings and trying to avoid being bankrupt. The board feature on pub slots offers numerous winning possibilities including special features and the jackpot.
Until recently, it hasn't been possible to play pub slots at online casinos or games sites which has left a number of fruit machines fans disappointed. Casino operators targeting the UK market have identified how popular pub slots are in the UK, and as a result have introduced a number of pub slot machines to play online. There are now a total of 18 pub slots available to play, and we have reviews of all these including the best places to play them. Some of our favourite pub slots are listed below:
Recommended Online Casinos to Play Pub Slots: