Play OJO Casino Review
January 17, 2018
By
Fruity Reels
A new entrant on the online casino market, Play OJO is already drawing a lot of positive attention in its field. Launched at the beginning of 2017, this casino has over 500 games available to play and a clear, well-designed website that not only looks highly professional, but also invites the user to join and play through its smiley mascot OJO and overall positive vibe.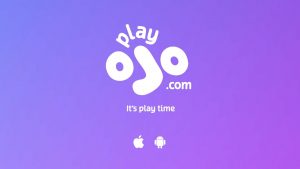 Play OJO also comes with an ad and trailer, these media elements making the casino look even more professional and proving that this is a platform that truly cares for its clients. With a trailer that is only a minute long, everyone who accesses the website can get a quick idea of what Play OJO has to offer, without having to wander for hours on the website. The design is highly interactive and user friendly, the navigation is clear, easy to see and access, and the graphics are fun and brightly coloured.
For any slots enthusiast, Play OJO's game selection does not disappoint. The games are sourced from well-known providers like NetEnt, Gonzo, Microgaming, NextGen Gaming, AMAYA and others. At this casino, players can try out slots inspired from their favourite TV shows such as Game of Thrones (Microgaming), books like Agatha Christie's Orient Express (Yggdrasil), famous bands such as Guns n' Roses (NetEnt). On the main page, the games are displayed similar to the way Apple displays music albums on their devices, making the most popular easy to find and access immediately.
From the very beginning, Play OJO tries to stand out and assures to be "a new fairer online casino", which promises no wagering and no hidden agenda. Therefore, the users can play with their own money directly, getting a part of their investment back regardless of the result of the game. The amount that can be deposited starts at £10, while the minimum withdrawal is £20 and the processing is fast and secure. The first deposit comes with bonuses as well, every one pound deposited coming along with one free spin, in total the customer being able to get up to 50 free spins.
The online casino also comes with a mobile app available to download for Android, IOS, Windows or Blackberry, all the games being optimized for mobile devices. Therefore, anyone can have a bit of fun while travelling or on their lunch break, the gaming experience being of the same amazing quality.
In order to further prove their dedication for their clients and reassure every one that access their services of their fairness, Play OJO went the extra mile and added an official Manifesto in their "About OJO" section, in which they promise " No funny business", to be "Fair and square", to be transparent and to give users total control over their money, which are given back to them every time they play. 
In conclusion, it's safe to say that Play OJO has a bright future ahead of it. The great variety of games, stunning website and its unique features make this casino a great choice for any gambler, and has the potential to become one of the most respected and popular casinos in the online world.