Bar X
September 13, 2012
By
Fruity Reels
Bar X fruit machine is an old school slot machine that you will no doubt have played on a visit to the seaside! The 3 reel single win line slot only has 3 symbols on the reels, Bar (jackpot), X, and O. Bar X is definitely the easiest slot machines around yet still amazing fun. To keep fruit machine fans happy this version of Bar-X is identical to the original arcade version, complete with nudges and holds to offer extra winning opportunities.
Bar-X Slot Machine Online
The Bar-X slot has all the original bells and whistles that made it such a popular game all those years ago. Bar-X's simplicity is what makes it such an iconic slot machine; 3 reels and one win line; it's a simple as that. To be fair, the machine backdrop has been made a lot more glamorous with bright stars surrounding the 3 reels, giving the impression of them being the main attraction. Apart from this the typical Vegas-style design is used throughout, just to keep the excitement factor within this machine. A great design aspect that is easily noticed was the 3-D buttons placed as they would if the machine were real. This gives a much more personal feel to a very virtual slot, which can make a lot of difference to those old school players.
Gaining a payout couldn't be simpler as players must match 3 symbols on the win line either through straight up spins, holds or nudges. A feature that this machine has is the use of auto-nudge and auto-hold. This is used whenever nudges or holds are awarded, were the machine will automatically use them to give the player the best chance of winning. This takes away some of the realism of playing the slot, although when nudges are awarded it can become difficult to guess what is above the top reel as this is not shown. Auto-bet can be activated on this machine, allowing anything up to 50 automated spins, coupled with the programmed nudges and holds you can sit back enjoy the Bar-X extravaganza.
Whilst being a retro slot, Bar-X is currently only available to play at a select few modern online casino and slots sites. We recommend playing at either Betfair Arcade. or Sky Vegas. Both of these Casinos offer an excellent range of fruit machines and slots, including big-name titles such as Cops N Robbers, Rainbow Riches and Captain Jackpots.
It is such an easy slot to play and always will be no matter how much the face changes over the years. This machine still has the character of a true classic!
Play Bar-X at the following online casinos:
Sky Vegas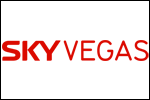 Sky Vegas is one of the best online casino sites for fruit machines including Bar X.
Spin Palace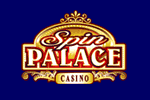 Bar X is just one of twelve UK pub style fruit machines available at Spin Palace.