Elvis A Little More Action
September 13, 2012
By
Fruity Reels
Following the success of Elvis Multi-Strike slot, Wagerworks have released the follow up Elvis themed slot "Elvis – A little more Action". The game is available to play at the likes of Virgin Casino and Get Minted, and both of these casinos offer players an excellent choice of slots.
Like any major release of a themed slot from Virgin casino, Elvis A Little more Action slot comes packed with features and bonus rounds, as well as stunning graphics and original Elvis sounds. The new revamped slot has 5 reels with a whopping 50 pay lines, making it one of the largest games available to play. The huge payline on offer means it is a very versatile game, but may tempt big stakes players more but it is still available for everyone to enjoy the king in all his former glory.  As with all IGT projects, Elvis has come to life with an abundance of features and bonus rounds, in addition to high quality gameplay. The development of the each aspect of
 Elvis slots information
One of the features on offer is a great free spins round and is activated when three or more bonus symbols appear on the middle three reels. This is the showpiece of the entire slot and an excellent re-trigger feature that awards up to 225 free spins! Obviously Elvis' most memorable hit ("a little less conversation") is played throughout offering a great mix of feat tapping, wallet busting action. With the meek jackpot of 1,000 coins, a big bonus round like this is just what the slot needs to make it appealing to play, and the potentially big lucrative pot at the end makes it a mouth-watering prospect.
All fans of classic slots and fruit machines will enjoy this game thanks to the fantastic bonus round games available on Elvis a little more action. The add a nice extra dimension to the slot, keeping players entertained and richer thanks to the extra winning opportunities!
This is a great slot to play and utilises a huge line structure and brilliant theme to create a big hitting game worthy of the king himself.
Anyone who has played the original Elvis Multi-Strike slot game will know that the Elvis range of slots are amongst the best at online casinos today. Elvis A Little more Action definitely takes the Elvis range of slots from strength to strength.  Click here to play Elvis slot at Virgin Casino.
Play Elvis A Little More Action at the following online casinos:
Get Minted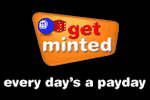 Start playing Elvis A Little More Action now at Get Minted Casino.
Virgin Games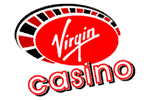 Virgin Online Casino has lots of slots and fruit machines including Elvis A Little More Action.