Mega Moolah
October 8, 2012
By
Fruity Reels
Mega Moolah is the flagship progressive slot from Microgaming, and holds the world record for the biggest ever progressive jackpot payout online. In 2009, one lucky slots player won a staggering £6.3 million jackpot playing Mega Moolah, making it the biggest ever jackpot won online. We highly recommend playing the Mega Moolah slot at Spin Palace.
Mega Moolah Slot Game Information
The Mega Moolah progressive slot is a 5 reel, 25 payline video slot themed around the wild jungle. Mega Moolah actually has 4 progressive jackpots, which may sound a little confusing at first, but is actually quite simple to understand when you start playing. The headline jackpot always guarantee's you a win of at least £1 million, with the smaller jackpots offering minimum payouts of £10, £100, or £10,000.
The Mega Moolah slot once held the world record for the biggest ever jackpot win at an online casino, when a player won over $6 million in 2010. That record has since been broken, but demonstrates the huge potential winnings available on Mega Moolah.
Mega Moolah : Bonus feature
The Mega Moolah progressive jackpot can only be won from the bonus round feature, which is activated randomly whilst playing the slot. The bonus feature on Mega Moolah is a wheel of fortune style wheel split into 20 segments. There are four coloured segments on this wheel (10 x red, 6 x orange, 3 x yellow and 1 x white). Players get one spin of the reel and depending on which colour it lands depends on which progressive jackpot is one. Obviously the white segment of the wheel related to the headline jackpot, and players only have a 1 in 20 chance of winning this.


Play Mega Moolah at the following online casinos:
32 Red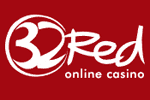 Featuring 12 uk style pub fruit machines including Mega Moolah.
Spin Palace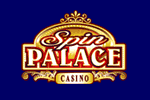 Mega Moolah is just one of twelve UK pub style fruit machines available at Spin Palace.