Street Fighter 2
September 13, 2012
By
Fruity Reels
Street Fighter 2 is a cult classic and the video slot adaptation at online casinos is going to become one of the most popular slots around thanks to it's stunning graphics and game play. Play this game at Betfair Arcade or Sky Vegas
For those who don't know about Street Fighter, it is an all-time classic video game from the early 90's, which went on to become on of the best selling video games of all time, and introduced numerous rivals into the 'one on one beat-em up' category. The game was so popular it went on to inspire a couple of films and numerous sequels of the video game. But it was the Street Fighter 2 version of the game that became a cult classic, and it's release as an online slot machine will excite many people who enjoy fruit machines, or just old-school arcade games.
Street Fighter online slot
This online slot version features all the original Street Fighter 2 characters, and by activating the bonus round feature players get to select a character to fight with to win bonus money by defeating M.Bison
Cryptologic software who created the Street Fighter 2 slot machine have a track record of producing exciting themed slots when launching the Marvel slots which include characters such as Hulk and Spiderman. Cryptologic have a proven track record of developing excellent online slots, in particular transformations of movie characters, video games and comic book hero's into slot machines.
Fans of fruit machines and traditional slots will love Street Fighter 2 thanks to it's feature packed extra's, generous payouts and ease to play.
Play Street Fighter 2 at the following online casinos:
Littlewoods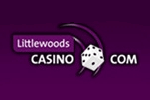 online casino has over 100 slots including Street Fighter 2.
Intercasino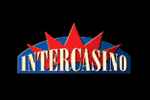 is the home of online slots and you'll find Street Fighter 2 amongst the vast range.