Fruit Fight
September 13, 2012
By
Fruity Reels
Cryptologic are back again with their latest project, Fruit Fight, a true old school English pub slot. It is a 3 reel, 1 line game with all the originals bells and whistles that made the game such a big hit back in the day. Unlike classic slots this one comes complete with a range of on-reel/on-screen features including the ability to nudge and hold the reels for extra winning opportunities. Boasting a top prize of 2,000 Fruit Fight is unconventional in the sense that there is plenty of interaction with the player in additional to a different style of reel layout. Players who aren't used to this type of slot should be aware of the great nudge feature in which you can bring the next symbol down on the reel to reveal a winning line. Holding the current symbol is also possible here and allows players to freeze the entire reel and spin the remaining for an extra chance at a winning line! These are both triggered randomly so make sure you take advantage when they come around.
Fruit Fight is a fruit machine with no fruit symbols on the reels! Apart from that it's just the same type of pub slot you'd find in your local: with 3 reels, single pay line featuring holds, up to four nudges and includes a number of bonus round features.
Fruit Fight Slot Review
The hidden gem with Fruit Fight is most definitely the awesome feature board which is triggered by matching three "KO" symbols on the single payline. There are actually two bonus rounds players can have a spin on – The "Super KO"  and "Super Heavyweight", with the latter being the one with the better cash prizes. Both involve rolling a dice to move around the feature board, collecting prizes as features as you go, but make sure you tread carefully as you could just as easily lose it all in a single spin. After each spin there is the option to gamble higher or lower than the previous roll, making it the perfect place to bag some serious winnings!
The bonus round on Fruit Fight pub fruit machine gives so many winning opportunities it is very popular amongst online slots players. Whilst it doesn't have a huge jackpot (£250), the regular "quick-fire" wins that are achievable more than compensate. For those out there who enjoy bonus feature slots, check out Monopoly slot and Cops N Robbers.
Play Fruit Fight at the following online casinos:
Littlewoods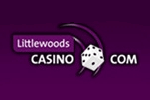 online casino has over 100 slots including Fruit Fight.
Intercasino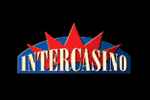 is the home of online slots and you'll find Fruit Fight amongst the vast range.